PCs
Hardware for rent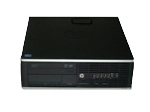 HP Compaq 6200
Intel Core i5 3,3 Ghz, 4 GB RAM ,
500 GB HD, 1000 Mbit Netzwork,
DVD RW, Display-Port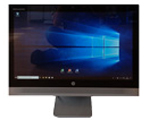 HP ElieOne 23″ Touch
Intel Core i5 . 8 GB RAM,
23″ Full HD Touch-Display,
SSD, USB 3.0 Wallmount possible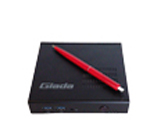 Giada Mini PC
Core i5, 4 GB RAM
SSD Festplatte, USB 2,0 und 3,0
VGA, HDMI, LAN, Cardreader
(B x H x T) 190 mm x 26 mm x 149 mm
Abbildung zeigt das Gerät in Relation
zu einem Kugelschreiber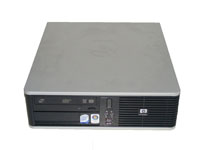 HP P 6720
Intel Core i5, 3,3 Ghz, 4 GB RAM
GeForce GTX 560 Ti Graphic card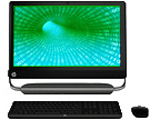 HP ENVY 23″ Touch
Intel Core i7, 16 GB RAM,
23″ Full HD Touch-Display,
1000 GB HD, Blu-Ray , USB 2.0/3.0
Radeon HD 7450A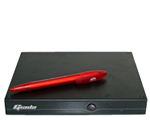 Giada Mini PC WLAN
Pentium, 8 GB RAM
SSD Festplatte, USB 2,0 und 3,0
Display Port, HDMI, LAN, Cardreader
(B x H x T) 130 mm x 26 mm x 130mm
Abbildung zeigt das Gerät in Relation
zu einem Kugelschreiber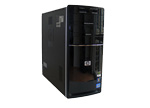 HP Elite H8
Core i7 Quad 3,4 GHz, 16 GB RAM
2 x 1000 GB HD, 1000 Mbit Netzwork
DVD RW
NVidea GTX 560 TI 1024 MB

Acer Aspire 7600 U
Core i7, 8 GB RAM
27″, 1920 x 1080, 16:9
1000 GB , USB 2,0 and 3,0
Nivida Geforce, Blu-Ray Laufwerk
HD-Camera, WLAN, Bluetooth
All-in-one Multitouch-PC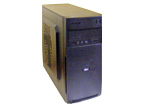 System-Rent Multimedia PC
Core i7, 32 GB RAM
2 x 256 GB SSD Rate 0, 1000 Mbit Netzwork, DVD RW
4KGrafik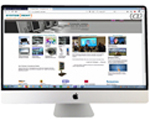 Apple iMac 27″
Intel Core i5 3,4 Ghz, 16 GB RAM,
1 TB Fusion Drive
Radeon Pro 570
5 K Display 5120 x 2880,



It doesn't matter whether you need a mini PC as a media player, dozens of desktop PCs for a seminar or all-in-one PCs for your fair stand, we rent and install the right technology. Basic equipment: mouse, keyboard and operating system (Windows 10 German or English; Mac OS German or English, Office). Additional equipment, such as memory expansions, special graphics cards or software installations on request.