Who we are
motivated, fast & carefully
The company
For over 25 years System Rent has been involved in the renting of IT hardware for mainly fairs, events, congresses and trainings. To adapt to the growing business of fairs and the increasing storage requirements, we changed our location closer to Frankfurt in 2004. Being 10 miles away from Frankfurt city, Maintal is the perfect location for fast transport and quickly available service. Beside hardware rental, System Rent also provides good connections to booth builders,stand constructors and agencies. In cooperation with them we are able to develope stand concepts and technical solutions that showcase your company successfully. The small organizational structure of system Rent has proven itself again and again in practice. Offering, planning, transportation and installation are closely linked in small teams so that projects can be realized in a very short time by our qualified staff. To simplify orders, the company works closely together with main exhibition organizers.
By temporal coordination with the organizers, agencies and stand builders we create optimum conditions for your exhibition. Our choice of products include computers, powerful notebooks, flat screens in all sizes, large size displays, video walls, video projectors, kiosk terminals, sound systems, printers and network solutions. You will get delivered and installed your rental equipment, on demand with on-site support, by trained technicians.
Consulting
As a modern service enterprise we advise our customers as well as in any way possible! The clients wishes and expectations have absolute priority to our efforts. Thereby, the customer should rent only the hardware which is economically reasonable for his event. Only if you are satisfied, we will be too!

Delivery
Beside the shipping with external service providers, like DHL, TNT or UPS, the strength of system Rent is punctual material delivery. It doesn't matter whether your presentation is in an exhibition centre, hotel or company headquarter. Delivery, construction, installation and technical support will be our job. During the past 25 years we performed trade fairs and events in England, France, Italy, the Netherlands and Spain always successfully. Thus many long-standing customers are counting on our unusually good quality and punctual delivery, no matter whether the venue is called Frankfurt, Geneva, Milan or Barcelona.
Conatruction & technical support
Devices are built up if requested, are connected, configured on your demand and checked for flawless functionality! Our service engineers will not leave, until the customer is contented with the result. System Rent guarantees punctual construction & installation and a trouble-free event!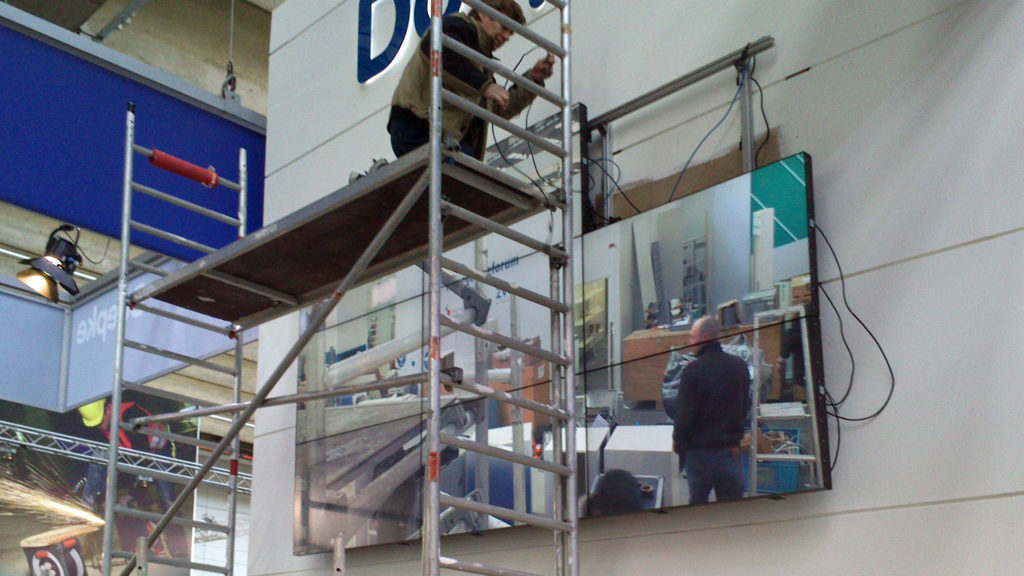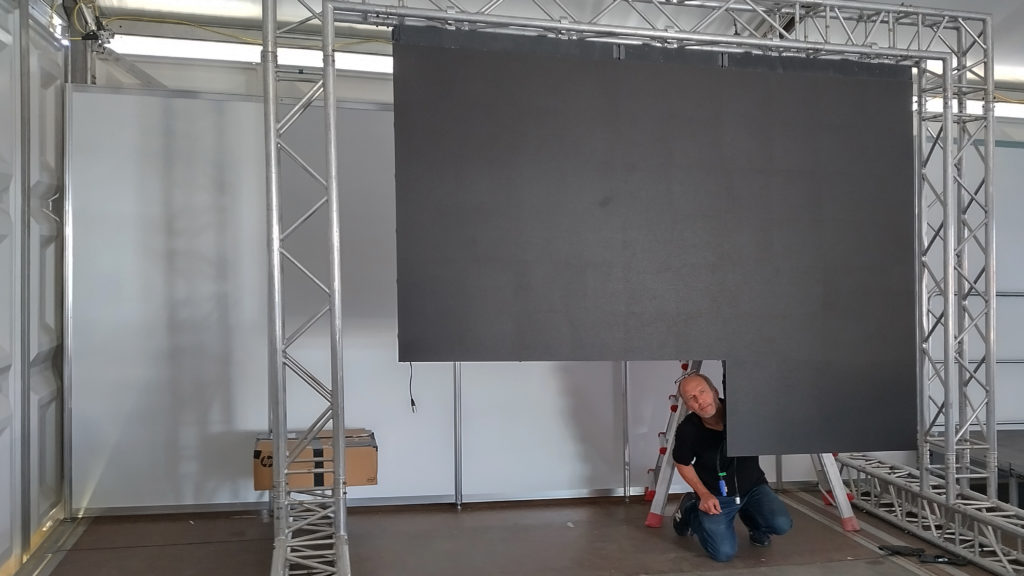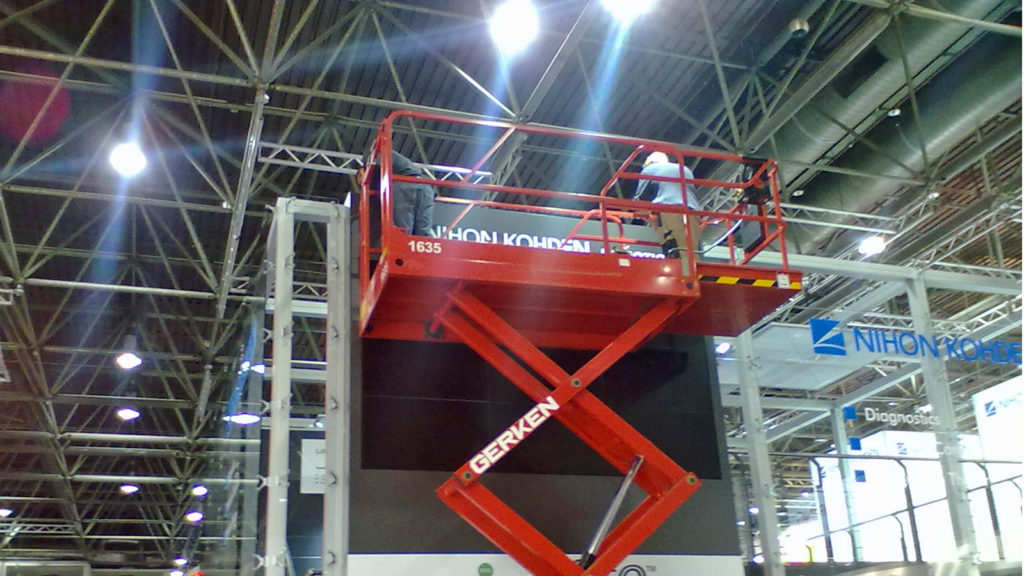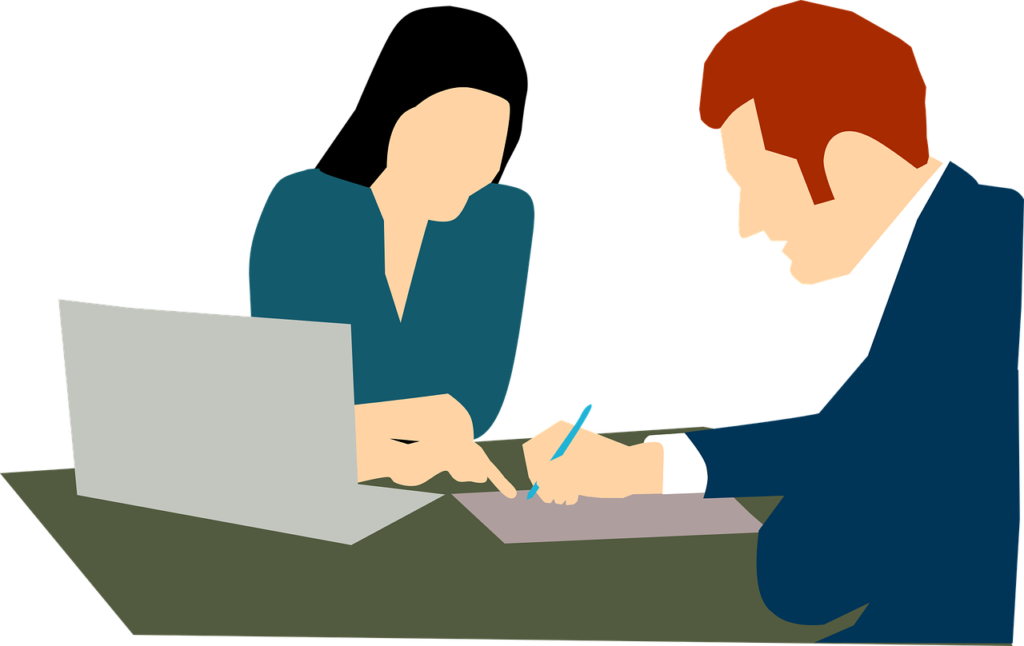 Planning, Delivery, Constructing, Service